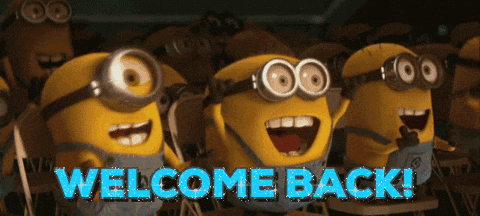 Champions League is back!
During the next 2 weeks, the top 16 teams from Europe will compete hard to qualify to the next round.
During this fantasy gameweek unlimited transfers are allowed. We'll have to form our teams carefully, by selecting players from each of the 4 days and this way be able to substitute captains and players.
Moreover, we'll have to keep an eye on the future by selecting players from those teams that we expect to qualify.
During the next gameweek the 2 transfers will be useful only for banned or injured players.
In the round of 8 we'll have again 5 transfers but these will not be enough to replace everyone.
Let's start analyzing each day.
Tuesday 13 February 2018
-Man. City will focus on a European title during the next months, as domestic title has very limited challenge for them.
-Basel has lost Manuel Akanji (Borussia Dortmund) and Renato Steffen (Wolfsburg), but also re-signed Valentin Stocker (Hertha Berlin) and Fabian Frei (Mainz).
-We are expecting City to score and, taking also into consideration Basel's lack of pace, our strong proposals are
Aguero
and
Sterling.
-Another reasonable suggestion is to pick also defenders from City (
Walker, Otamendi, Laporte
).
-Tottenham has won Real Madrid and Dortmund during group stage but now we are in the knock out phase and they'll have to disqualify Juventus.
-Paulo Dybala and Blaise Matuidi are expected to miss the first leg.
-We don't expect spectacular goals, Kane to score hat-tricks or Higuain to crash the opponent's defense. 2 boring, professional games can just be enough for Juve.
-We'll go for
De Sciglio
or
Lichtsteiner, Buffon, Benatia, Sandro.
Wednesday 14 February 2018
-Real Madrid has nothing else to care. These matches are Real's entire season now. But they'll have to qualify against a team created for a match like this. When they've signed Neymar they were dreaming of the day they would have the chance to disqualify Real Madrid.
-Apart for the obvious options (CR7, Neymar, Cavani) and some more clever picks (Casemiro, Nacho, Lo Celso), our suggestion is to just enjoy these 2 games.
-Sérgio Conceição's team is unbeated in the domestic league. His team is attaching in many different ways and also knows how to defend.
-Liverpool has just signed Virgil van Dijk in a price that would be justified for a mixture of Maldini and Beckenbauer.
-We'll select
Salah
for sure.
-As we expect both teams to score, we are also suggesting
Brahimi, Telles, TAA, Aboubakar.
Tuesday 20 February 2018
-Bayern are unrecognisable from the team that struggled in the autumn under Carlo Ancelotti. Jupp Heynckes, who won the Champions League with the club in 2013, was reinstated on 6 October and they have lost only once since. They've crashed domestic competitors and are ready for a glorious year to be completed through a European title.
-Besiktas has lost Tosun (Everton).
-Our suggestions are Kimmich, Sule, Alaba, Lewa, James, Coman
-Barcelona are the last team Chelsea would want to face at the moment. The Catalan side looked forlorn last summer with Neymar lost to PSG but have responded magnificently.
-We'll always suggest
Messi
(for the next rounds also).
Wednesday 21 February 2018
-Shakhtar got out of a group also featuring Manchester City, Napoli and Feyenoord by beating all three at home.
-Roma have problems in defense and midfield.
-We suggest Marlos, Bernard, Fred
-Sevilla have a new manager since the wild draws with Liverpool in the group stage, Vincenzo Montella having taken over from Eduardo Berizzo. However they look unbalanced and vulnerable.
-Mourinho has the experience to qualify. We'll go for
Lukaku, Lingard, Smalling, Jones, Pogba