Doc was hovering manically above his laptop.
He could not believe the time had come again. God, he loved the international breaks. No footie, no banter, no reading, no disappointments.
Now it was time again for him to log in. He had to go through all the stats and injuries. All the international results, triumphs and disqualifications. Who was on a high? Who was benched and rested during the midweek? Why, oh why?
And all of this for what? Only to get everything wrong again -and be ridiculed come Monday. Maybe he could switch to a different sport? NFL had just started and MLB postseason was underway. Oh the boredom.
Football is back again ladies and gentlemen! Back on the trenches! Get your game face on and start tinkering your fantasy teams!
Liverpool v Machester United
Mohamed Salah's record for club and country since joining Liverpool:

14 games

9 goals

1 assist

Heading to the World Cup with Egypt 🇪🇬

pic.twitter.com/lsS9yW0LQm

— BT Sport Score (@btsportscore) October 8, 2017
When it rains, it pours for Klopp so far. After a horrible September, October doesn't seem to kind either. A devastating draw at St. James' park, followed by Mane's injury only to have arguably the most in-form team of the league -and rivals- visit Anfield. Had it been any other season, we would be backing the home side, but right now it is hard to do so. Confidence is at an all time low and if United score first we can easily see this going 0-3. But then again, this kind of fixtures have a life of their own, and a victory against their inform bitter rivals my just be what the doctor has ordered for Liverpool
DOs:
Lukaku (11.8): He can bag at least one against a shaky Liverpool defence.
Mata (7.0): He has a very good record against Liverpool and he can make some key passes.
Salah (9.2): He is on fire this season and he just sent his national team to the World Cup. He must be buzzing
Coutinho (9.0): He can be your anti-Mane at the moment and seems to be finding last season's form
DON'Ts:
Liverpool Defence. Why, you ask?
Chamberlain. With Mane out, can he start and announce himself? No. Firstly, he won't start. Secondly, even if he does, we expect nothing better than a frustrating performance by the Ox.
Sturridge. This season he looks healthy, but has lost his confidence. His days seem to be over at Anfield -and for a good reason.
Burnley v West Ham
One would assume that the international break harmed Burnley and their great momentum after beating Everton at Goodison Park. West Ham, however have been pretty dire away from home, having salvaged only one at the Hawthorns. Burnley have been the real deal so far this season and we can see them winning this one with both teams scoring.
DOs:
Ward (4.6): We might not be expecting a clean sheet for him, but -as proved against Everton- he can also be involved offensively.
Defour (5.5): Not much involved offensively so far, but we wage him to get involved this gameweek
Kouyate (5.0): Considered a regular now by Bilic, he scored at West Ham's loss to Spurs, why not in this loss as well? Pure math.
DON'Ts:
Zabaleta. No clean sheet, booked regularly. What else can a man do not to be picked?
Vokes. Still recovering from Wales' disqualification from the World Cup, the Welshman seems to have lost his manager's trust as well during the last two gameweeks so consequently, he loses our trust as well.
Crystal palace v Chelsea
...And Palace's great run of fixtures continues! When will Roy finally get a break? So, calculators out:
5-0 at the Etihad
4-0 at Old Trafford
We can't see past an easy Chelsea victory here, so bank on them this week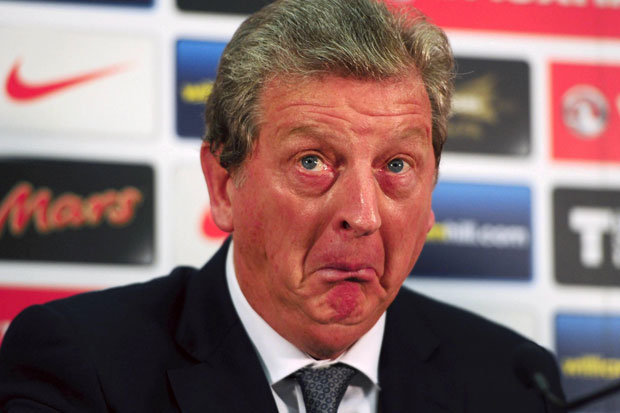 DOs:
Batshuayi (8.1): With Morata out, it is his chance to shine. Let's hope he will know which side the opponent's goal will be
Chelsea Defence: Take your pick. Be wild.
Hazard (10.5): As he's getting up to speed coming back from an injury, now its a good time to get him
DON'Ts:
Palace
Kante. If you own him, sell. He's had a knock during the internationals
Manchester City v Stoke
Poor stoke. As uplifting as it was that Crouch got in the Guiness Book of Records, we doubt it will be enough a boost to see them salvage anything at the Etihad. The only team to get a point from United is facing a daunting task that we feel will be just too much for them.
DOS:
Manchester City Defence: We expect a clean sheet and maybe some goals from the City defence
Jesus (10.5): With Aguero out, he becomes -by definition- the centerpiece of the City attack
De Bruyne (10.0): Scored the winning goal at Stamford Bridge and it looks like he is firing on all cylinders again
DON'Ts:
Swansea v Huddersfield
Swansea need to get their shit together soon or they'll be in real trouble really soon. Huddersfield at home can be their cup of tea, given their experience. Wagner's side started the season on fire, but are now waning down. A nice tie that we can sea Swansea edging it due to experience.
DOs:
Depoitre (5.2): With 1 goal in 3 matches that Mounie has missed, he needs to grab the chance to establish himself as a starter.
Abraham (5.6): He's been doing very well so far this season and we can see him scoring this week
Carroll (4.5): We are backing Carroll from the Swansea midfield this season from the start.
DON'Ts:
Lossl. There is this Lossl-Bandwagon for those looking for a cheap goalkeeper at the moment. We have been warning against it.
Kachunga. 1 assist in 7 games is not enough to gain our trust
Watford v Arsenal
Not going to be an easy afternoon for Arsenal, this one. Watford have been impressive so far this season and Arsenal far from good away from home, having yet to win. Being the most consistent team of the league so far, we expect a consistent draw for Arsenal here. 2-2 on the cards.
DOs:
Richarlison (6.2): All aboard the Richarlison bandwagon guys. Always involved, he's been the revelation of the season so far. Since we see Watford scoring two, this one seems an easy pick.
Gray/Deeney: It is not clear which one will start just yet, so you will need to check our updates before the deadline. We will back Silva's starting striker though, whichever Marco picks.
Sanchez (11.9): Home matches are for Lacazette. Away matches are for the Chilean superstar.
Bellerin (5.9): He can always provide in the attacking play. Also, in the unlikely scenario where Watford does not deliver, you get an extra clean sheet
DON'Ts:
Cech. Keep away, we can't see him keeping a clean sheet
Gomes. Actually, unless stated otherwise, Gomes is by default a "Don't".
Kiko Femenia. Clean sheet have stopped coming for Watford, so we need to withdraw from picking him at the moment.
Spurs vs Bournemouth
Tottenham's record at their temporary home, Webley has been far from ideal. They have failed to win any of their 3 home league games there this season. Bournemouth have only won once this year and have lost all 3 of their away games. In total they have also failed to win on each of their last 10 visits in London against different clubs. Another interesting statistic is that Tottenham has the second highest rate of corners in the league. Set pieces galore for the Spurs, so something to keep in mind. Last but not least, Harry Kane had an amazing September with 13 goals in all competitions.
DOs:
Kane (12.7): He is getting more expensive every game and he is on fire! Get him before it is too late.
Davies (5,9): A defender that he plays as a midfielder and already has an avg 5,7 points per game, you just can't ignore him.
DON'Ts:
Bournemouth attack. 4 goals in 7 games and 2 of them against Brighton thanks to Ibe
Harry Arter. Cheap option from the midfielders but 5 games 2 yellow cards, nothing positive
Brighton vs Everton
If we could say something about this game, it would be that somehow they'll both lose. Brighton haven't set the world alight with their football but still have some point gathered. Everton. What can you say about them? The Lukaku money have been translated to 4 goals in 7 games, 7 points and uninviting football. Rooney will not bring any glory days from Old Trafford and they are still searching a way to score more frequently. However, Hemed, who scores for Brighton is suspended. This will make things a bit more difficult for them. Everton should start cashing out in their transfers. We expect a narrow win for Everton: 0-1
DOs:
Gross (5.7): He is cheap, he has already scored twice and he will have more chances since Hemed is not playing
Sigurdsson (8.2): Expensive option and only 11 fantasy points in 7 games so far! Start delivering Gylfi!
DON'Ts:
Any striker/forward from Brighton. Gross is their only hope
Ramirez. He will start, he will do nothing and eventually he will end up early at the bench.
Southampton vs Newcastle
If you glance at the table. Newcastle have only gathered two points more than the Saints -but Southampton have already played against Crystal Palace. Newcastle are improving week in week out. Our admiration for Benitez has been stated throughout the season and he can move to better pastures than the current Newcastle squad. Southampton have been pretty dire so far and it seems that they lack quality at the attack. We expect a narrow win for Newcastle or a goalless draw.
DOs:
Joselu (5.5): 2 winning goals in 6 games. His price will rise the next weeks.
Lascelles (4.7): We know that there was a trend around his name, the last 2 weeks did not do much, but he is still value for money.
DON'Ts:
Avoid the forwards from Soton. Who, you ask? We do not even know who will be starting!
Shelvey. There is a class player hidden in that bald head, but you never know what stupid thing he is going to do. Already this season he has spent three games suspended.
Leicester vs West Brom
Both teams are without win in their last 5 games. They both are under-performing so far. Leicester relies a lot on Mahrez as it seems. He is not playing very well after the first 2 games that he gave 2 assists. He is by far the most quality player to create chances for his team. West Brom, a real Pulis team; they do not concede easily but it is also hard for them to score. Another interesting thing, the Welsh coach has 8 players in total from the different nationalities within the UK, who are usually famous for hard to die players: Scots, Welsh, N.Irish. We expect the unexpected; 2-4 for West Brom
DOs:
Rodriguez (5.8): We have the feeling that this is his game.
Mahrez (8.5): He owes us some good games. He cannot continue playing so bad, unless he wants a transfer so badly.
DON'Ts:
Okazaki. He has already reached his two goal quota, so we do not expect much more from him this season.
Gibbs. We believe that Leicester will score and Gibbs is unable to offer you anything else apart from a team clean sheet.