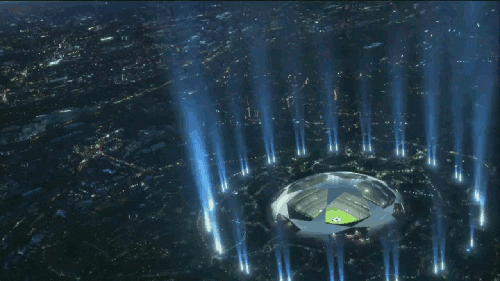 Before starting, we suggest you get some context of this week's suggestions by checking out our previous gamewek's analysis
https://fantasyopliktos.blogspot.com/2017/10/uefa-champions-league-analysis-gw3.html
We'll also need the group tables, as we have now to check which teams have to win or else they will be disqualified.
Our legal department notified us that according to
http://uclfantasy.uefa.com/en/fantasy17/rules
:
Only one transfer can be carried forward to the next matchday
This means that in case you had just used your wildcard, you have 2 free transfers. You can leave one of them for the next gameweek but you have to at least use one transfer.
Group A
DO
-MU defense is still reliable (
De Gea, Jones, Bailly, Valencia
). Just check who will start (e.g.
Smalling
and
Lindelof
most probably won't start).
UPDATED 31/10/2017 10.00
-
Lukaku
is a goal scoring machine but we expect him to he be rested in the next matches, so it can be
a risk
to invest on him now.
-
Martial
(7.6) could be another option from MU's attack.
-
Oberlin
(6.1) from Basel is another great option, provided also that van Wolfswinkel is injured. The 20-year-old wonderkid has already attracted the attention of Juventus and Real Madrid.
https://www.si.com/soccer/2017/10/22/juventus-real-madrid-target-dimitri-oberlin-why-he-turned-down-chance-join-man-utd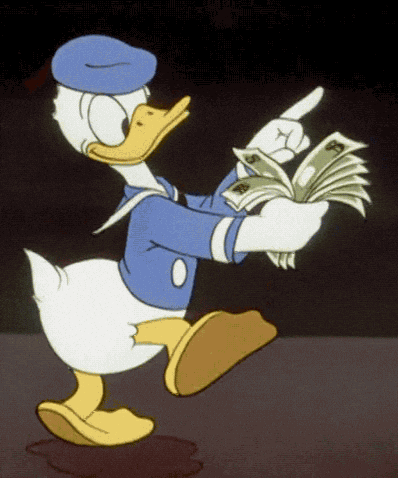 -
Akanji
(4.5) is a cheap and reliable defender from Basel.
DONT
-Benfica's defense
WATCH


-Svilar (3.9), to check if he'll be the one to defend Benfica's goalposts in the next matches
Group B
DO
-PSG: The obvious choice from the first 4 groups is to select as many players as you can from PSG:
Rabiot, Neymar JR, Cavani, Areola, Meunier, Kurzawa
.
-Bayern: Another safe choice from these groups. Our suggestions are
Ulreich, Tolisso, Alaba, Thiago.
UPDATED
31/10/2017 10.00:
Sule and Lewa most probably won' t start, Coman is a VFM option
Unfortunately not an option now...

DONT
-Celtic and Anderlecht
WATCH
-Bayern and PSG for the rest of the tournament.
Group C
DO
-
Atletico's defence
, especially
Felipe Luis
(can provide points also through assists)
-
Griezmann
should start scoring, else Atletico will not qualify.
Diego (46) during last summer. His players have to struggle more and just listen him. He knows better...

DONT

-Roma VS Chelsea (else you can risk with

Kolarov

, hoping for 1-0 and him scoring, or

Florenzi

as a cheap option)

WATCH

For other gameweeks have in mind:

-

Alonso, Bakayoko, Rudiger, Batsuayi

,

Willian, Zappacosta

(is used as midfielder, not as defender, for more details check also our article on players in 'wrong' positions:

https://fantasyopliktos.blogspot.com/2017/09/how-to-cheat-uefa-champions-league.html

)

Group D DO

-

Messi

, trying to add more to his 100 goals in European matches, far away from the referendum latest news.

-In case you want to gamble,

Acuña

can be a choice from Sporting.


Group E DO

-Liverpool should win Maribor again, for sure we refer to the weakest team of the group.

We'll pick again 2 or 3 players from Liverpool:

Salah, Coutinho, TAA, Karius (

seems to be the starting keeper for Champions League matches

). DONT

-Sevilla can win 1-0 but there is no need to select any player from this match. We would select a defender but 5 goals from Spartak and 4 from Valencia were a shock for all of us.

WATCH

For other gameweeks:

-

Promes Group F DO

-From Man. City

Jesus, Silva, Sane

and

Sterling

could be VFM choices but if we had to choose a player from this match, we would pick

Mertens

. In case Napoli does not win, they cannot qualify.

Marlo

and

Bernard

from Shakhtar can be good choices.

DONT

-Feyennord

Group G DO

-Monaco last summer sold almost everyone. It is absolutely normal that they'll have great difficulty in qualifying even from this group. They'll need more time so as to build a strong team again.

-From Besiktas

Talisca

can contribute a lot to great victory. In their national league Besiktas is not performing so well, so they've focused on CHL matches.

-We would choose

Telles

and

Aboubakar

from Porto, as we expect Porto to win.

DONT

-Monaco

Group H

-Dortmund will have to win, there is no other choice for them.

We are suggesting

Burki, Yarmolenko, Pulisic, Zagadou

and for sure

Aubameyang.
DONT

-Tottenham VS Real is not the easiest match to predict.

WATCH

-Real Madrid can provide us many players who can earn points in the next gameweeks:

Hakimi, Varane, Nacho, Marcelo, Isco, Asensio, Ramos, CR7

-Have a look on

Trippier, Aurier

and

Kane

from Tottenham.

Note

: We'll update this post during the next days based also on the latest news from the teams, stay tuned!