Welcome to our liverpool-scoped series of fantasy advice.
Given our resident experts, fantasy veterans and deep thinkers of the game, no further advice will be given to you about your picks. We couldn't possibly compare.
In our series, we will be using a different approach.
Being a Liverpool fan can be stressful, we know. So we decided to take some of your stress off and give you fantasy predictions based on Liverpool's fixtures. In this season-long journey we will be following up with Liverpool's fixtures, comment on performances and occasionally rant about our luck, our center-backs, our inability to break down buses and the customary howlers made by Lovren. Speaking of which, he
almost
had a howler-free preseason. I know he must have felt so proud of himself. With all the Van Dijk talk and our lack of solidity in our defense, he had, until the friendly against Bilbao. I feel for the lad, cause it
really
wasn't his fault. It was just bad lack as his tackle ricocheted off Inaki Williams back foot.
Still, Liverpool's defense in a nutshell. Announce Van Dijk!
(Yes, this was a mini-rant).
Moving on...
Watford (A)
It took a Can worldie to break down Watford in last season's corresponding fixture. It's worth having another look at arguably the goal of the season.
Marco Silva has replaced Walter Mazzarri at the help. Silva had secured a 2-0 victory (Against a struggling Liverpool side) last season.
Watford have been strengthened this season with the arrivals of Richarlison, Cleverley and the much anticipated arrival of
Will Hughes
to the Premier League, among others:
Watford Arrivals
Player's Name

Nationality

Pos.

From Club

Fee

Daniel Bachmann
Nathan Chalobah
Tom Cleverley
Kiko Femenia
Will Hughes
Richarlison
Jorge Segura
Austrian
English
English
Spanish
English
Brazilian
Colombian
GK
DF
MF
DF
MF
MF
DF
Stoke City
Chelsea
Everton
Alaves
Derby County
Fluminenese
Envigado
Free
£5m
£8m
Free
£8m
£11.2m
Undisclosed
Watford Departures
Player's Name

Nationality

Pos.

To Club

Fee

Ole Adeyemo
Ucho Agbo
Charlie Bannister
Steven Berghuis
Rene Gilmartin
Juanfran
Sven Kums
Dennon Lewis
Ogochukwu Obi
Obbi Oulare
Rhyle Ovenden
Juan Carlos Paredes
Mathias Ranegie
Matheus Santana
Mario Suarez
Nigerian
Nigerian
English
Dutch
Irish
Spanish
Belgian
English
English
Belgian
Welsh
Ecuadorian
Swedish
Brazilian
Spanish
ST
MF
GK
MF
GK
DF
MF
ST
ST
ST
MF
DF
ST
MF
MF
N/A
Standard Liege
N/A
Feyenoord
Colchester United
N/A
Anderlecht
Crawley
N/A
Royal Antwerp
N/A
Emelec
N/A
Murcia
Guizhou Hengfeng Zhicheng
Free
Loan
Free
£5.8m
Free
Free
£5.7m
Loan
Free
Loan
Free
Loan
Free
Loan
£5m
(taken from RAWK : https://www.redandwhitekop.com/forum/index.php?topic=335599.0)
Hughes was touted as the Next Best Thing (r) some long time ago and was connected with Liverpool in the past. I am very excited to see him arrive in the Premier Leage at last and I cannot wait to see what he can deliver in the big stage. I cannot wait for Liverpool to bid 40mil for him next year.
Also,
Jerome Sinclair
plays for Watford. The youngest player ever to play for Liverpool has bagged a goal in the preseason, questionable if he will be a starter though with Deeney and Okaka ahead in the pecking order.
So, a tough side, with a tough coach, big strikers and some headline-making-players against Liverpool in the season opener? Lovely.
Fantasy-wise,
Hughes at 5.0
is a cheap buy that I would like. Again, it is not likely he will start, but it is just me being biased at my gem at the moment.
On a more serious note, with Deeney likely to miss due to injury, I wouldn't mind having
Okaka at 5.5
scoring against Lovren...
Now, on to Liverpool...
The preseason was a huge success. The club won the coveted
Asia
Premier League Trophy at last, while losing only to Atletico on penalties in the
Audi
Cup Final.
The final third seems to really be on fire with Coutinho, Firmino, Mane and Salah looking to glue from the get go.
Should Coutinho stay at the team, he seems to have developed a chemistry with Salah, so I wouldn't mind having either of those. With the
Coutinho and Salah priced at 9.0, Firmino at 8.5 and Mane at 9.5
, you could really choose any of those and get it right (or wrong, depending on the Gameweek).
Now, for Gameweek 1, I would suggest tostay away from Coutinho, since he reportedly has a back pain...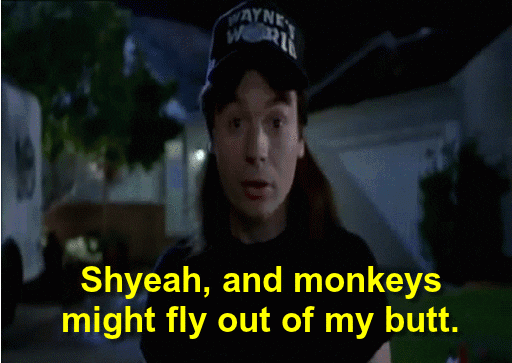 Also, according to our preseason friendlies, it seems like Milner will see much less starting time with Robertson being acquired from Hull and Moreno somehow finding some sort of form again. Also, Klopp suggested that he will be deployed at midfield this season (just after Fantasy Premier League switched him to Defender!). Also, it could be that Firmino will be this season's penalty taker since he took both one against Atletico and Athletic Bilbao (with Milner being on the pitch).
Clyne will not be starting and
Trent Alexander Arnold
continued on his impressive form during the preseason. Costing
4.5
and with a guaranteed starting role this weekend, I wouldn't mind having him around...
Finally, a shoutout to
Solanke at 5.0
. With Sturridge injured, Origi off-form and Watford away, you just know he will be substituted in at around the 70-75 minute mark if things are going sour...
Closing, here's our suggested starting lineup for the weekend. Moreno to be given a chance and Coutinho to be a starter and drive the team to glory!