In the northern of Iceland, there is a picturesque quiet village (well, city by Icelandic standards) going by the name of Akureyri. Akureyri is peaceful and its economy -as in the whole of Iceland- is based on fishing. Once you're there, you will instantly feel the relaxed ambience among the chiming of the birds and the rare shout you'll sound by the locals.
On
Kaupvangsstræti, right next to the harbour, there is a typical Scandinavian pub, occupied mainly by locals and -few and far in between- travellers passing by. It is called
Ölstofa Akureyrar and it serves magnificent local Ale. Ölstofa is the hangout of two fishermen. Olaf and Eidur. They are in their 70s today and spend their days between the Harbour and Ölstofa, until they are drunk (or broke) enough to go home to their wives, Asa and Hana.
Olaf and Eidur grew up with two mantras. The first, a typical one, is "
Af góðu upphafi vonast góður endir."
which roughly translates to "What starts well, ends well". The second one is
"

Getur hann gert það í köldu rigningu nótt í Stoke?"
which roughly translates to"Can he do it in a cold, rainy night in Stoke"?
So, Can he? Eidur?
Well, for Arsenal, it seems not. And it even wasn't rainy or particularly cold. For Manchester United, on the other hand, the signs were highly encouraging, while also being the big winners of the gameweek, having already established a 2-point cushion to their direct rivals. Gameweek 2 had a bit of everything, with the Manchester City - Everton match closing the curtain with a thrilling draw, giving the neutrals a nice example of what football is about, but also giving most Fantasy Football managers major headaches.
— fantasyopliktos (@fantasyopliktos) August 21, 2017
Panic is a bad advisor. Just look at Barca. Stay calm, take some deep breaths and don't be silly enough to use a Wildcard or the -newly introduced- "Free Hit" option. Never use the wildcard so soon. Even more so, with the international break coming after GW3, bringing back Hazard, a fully fit Sanchez and Coutinho coming back from.. ehm.. injury, you need all your guns in place for GW4 and beyond. After all, our Mantra here at Fantasyopliktos is "FPL is a marathon, not a Sprint". We can go as far as suggesting that -depending on the status of your team, of course- you try and not do any transfers at all this GW. But lets go see match by match.
Bournemouth v Manchester City
Pep's armada visit Bournemouth next. The citizens don't seem to have clicked yet and this showed against a tough Everton side. Yes, they were a man short for half of the game, but had the possession most of the time, and in spite of having Aguero and Jesus up front, there was a sense that they lacked creativity in the final third. The jury is still out as the talent, experience and tactical nous are all there. One word on Kevin DeBruyne, who worked his socks off against Everton but was not rewarded. If you already have him in your team, do not transfer out. Don't go buying for him either, if you don't though! Over to Bournemouth who seem to have a similar issue and GW by GW we are more convinced that they are missing Wilshere (who, by the way, is too busy throwing punches in Arsenal U23s matches).
— Sky Sports PL 👑 (@SkySportsPL) August 21, 2017
DOs:
Danilo (5.5): Seems to be a guarantee starter next GW. Also, his razor cross was highly impressive and seemed like a constant threat on the Everton defense
Aguero (11.5): Fickle times, these, eh? This blog was a firm supporter of Jesus, but the match against Everton showed perhaps a shift of preference from Pep to the Argentinian talisman. This was helped by the fact Jesus was dire and went through a half almost unnoticed.
Afobe (5.9): We're dropping King as our suggestion and sticking with Afobe, if you're going to get a striker from the southern side.
DON'Ts:
Sane. Oh Sane Sane... His season has been abysmal so far and things do not look bright. With the competition he will be facing at City this year, he was supposed to grab the bull by the horns against Everton. But, no. He was lost all over the pitch and contributed as much as I did.
Jesus. The striking partnership at City will be causing Fantasy headaches throughout the season, with one going hold and the other one cold. Flavour of the day is, however, Aguero, so Jesus will not be suggested
Bournemouth. Underwhelming start of the season so far. They are bound to come back at some point. Unlikely it will be against City, though...
Crystal Palace v Swansea
Does anyone see Swansea staying up this season? Honestly? Unless they invest the Gylfi money, they are doomed to be playing at the Championship next season. Swansea have no shots on target after two gameweeks. Ponder that. Not even by chance hasn't the ball just rolled to the opposing goalkeeper. Palace on the other hand have been unlucky, having to play against an unknown quantity in GW1 (that proved to be more than a handful) and at Anfield right after that. Mind you, they could easily have grabbed the win, had Benteke been more composed in the (unfortunately only) chance he had against Liverpool. Now, back at home, against a weak side, de Boer should make a statement, even without the injured Zaha. Two matches without scoring is possible. Three is inexcusable.
DOs:
Benteke (7.9): With his price dropping, he seems like a good purchase to build value over the next three gameweeks. It will be tough to get him later as the following group of 3 is very tough for Crystal Palace
Hennessey (4.5): The big man reminds us why sometimes goalies without keeping a clean sheet. He was exceptional against Liverpool and here's a shout out for him
Carroll (4.5): Last chance for the low-budget midfielder this gameweek.
Loftus-Cheek (4.5): Similarly we are standing by Ruben for this gameweek as well, but that's it!
Update 25/8: Loftus-Cheek is unavailable
— Crystal Palace F.C. (@CPFC) August 25, 2017
DON'Ts:
Swansea Defense. Swans will concede, surely. Big gamble to get anything from their defense
Abraham/Lliorente. With Liorente coming back in the foray, we will bide our time before selecting a striker from Swansea.
Milivojevic. Bookings, turnovers, a mess. Stay away from this fantasy disaster
Townsend. He was below average against Liverpool and the ex-Spurs man is to be avoided at the moment
Huddersfield v Southampton
August 20, 2017
Huddersfield, the only team undefeated in the history of the Premier League. Huddersfield, the only team that is yet to concede in the history of the Premier League. There's two sentences I never thought I'd mutter! Huddersfield have been amazing so far. A proper team, playing proper football, dismantling a damaged Newcastle side last week. All eyes on them now against a typical powerhouse of the premier league, with lots of experience in the wake of an exciting draw against West Ham, courtesy of a Charlie Austin penalty kick in the stoppage time.
DOs:
Lossl (4.5): We've stuck by the Huddersfield keeper from day one, and there's no reason not to keep him in our team as the cheap Goalie option
van La Parra (5.0): Mooy looks like the real deal for Huddersfield. If you don't already have him, we suggest to refrain from getting him just yet as his price is on a rise. We are offering La Parra as a cheap alternative
Katchunga (6.0): He not only has a great last name, Elias's assist to Mooy last week was only the beginning.
Southampton Defense (Not Van Dijk!). Our suggestion from last gameweek stands as is, even though they didn't deliver what was expected. We would go with either Cedric (5.0) or Stephens (5.0). Take your chances!
Gabbiadini (7.0): The Great Gabi delivered last gameweek and looks like he will be the starting attacker to spearhead Pellegrino's side
DON'Ts:
Mounie. Had a nice start, but he didn't convince us he can keep up.
Ince. Ince who? Please don't waste our time
Southampton midfield. Our stance of wait and see still stands.
Newcastle v West Ham
We had (and in some degree still have) high hopes for Rafa's Newcastle United. Their football so far has not been exciting, not that Rafa is about exciting football, and their strike force seems limited. They have been unlucky (to have Jonjo Shelvey in their ranks) and the fixture list has not been kind to them. Statistically, they should score against West Ham at home. West Ham, has a similar narrative, though. Facing United away and conceding a late penalty at Southampton to deny them a point at St. Mary's, they will be up for it at St. James' Park.
DOs:
Mbemba (4.0): We fancy a clean sheet for Newcastle in this one, and Mbemba seems value for money from their defence.
Atsu (5.0): Him, Ritchie and Diame are the engine room of Rafa's side. We can see him involved in case Newcastle scores. Nice pick for his price range
DON'Ts:
Newcastle's attackers. Gayle and Joselu seem to be splitting gametime, with Perez also getting some time and Mitrovic yet to feature. Big a gamble to get any of them at the moment
Chicarito. Both his goals were rebounds against Southampton, and even though this is his general style, given his immediate price rise, we suggest against him for this Gameweek. Will be a nice option later on.
Hart. Can't see him making many saves or keeping a clean sheet.
Fonte. Conceding the Penalty against Southampton did not go unnoticed. Generally, he hasn't started the season well, so keep out for the time being
Watford v Brighton
Marco Silva's side are quietly making progress this season. As proven in their opening fixtures, they have the firepower to at least scare the top sides, but also managed a professional victory against Bournemouth. It is worth keeping an eye on them this season as there are many gems hidden in this side. Not much to say about Brighton at the moment as the jury is still out for them. Beautiful city, though.
The enchanting English riviera that is Brighton
DOs:
Doucoure (5.1): His price is on the rise, for a reason. Still cheap compared to Richarlison.
Gray (6.5): Featured as a sub against Liverpool, had an assist vs Bournemouth. A goal is next, surely?
Prodl (4.5): Strong, cheap, with beautiful facial hair. What's not to love about this fella?
Gallop you magnificent beast. Gallop!
DON'Ts:
Richarlison. Another gem of this season and a bargain in footballing terms for Watford. We suspect he will not be on his day this gameweek, so if you don't already have him, please refrain from buying him
Brighton. Hold your horses. Wait and see approach for Brighton
Manchester United v Leicester
#ManUtd

at set pieces look like Tony Pulis' wet dream

— fantasyopliktos (@fantasyopliktos) August 19, 2017
Hot hot stuff right here guys. Can United keep winning 4-0? Will the clean sheets keep on coming for the airtight defense that Mourinho has set up? Is Toni Pulis secretly advising Mourinho on how to take their set pieces? All to be answered this week. The Manchester side are facing a tougher test against a gritty Leicester side. Leicester have started their season pretty darn well too, with a comfortable win against Brighton capping a solid (albeit unlucky) appearance at the Emirates.
DOs:
De Gea (5.5): The blog's choice for starting goalie stands.
Pogba (8.1): Solid start to the season for Pogba and this is a match he can deliver. We stick by him instead of Mkhitaryan
Lukaku (11.7): Right now, the safest bet for your strike force. The Belgian is on fire and we'll be riding the Lukaku hype train until it slows down
DON'Ts:
Vardy. We're still no convinced by Jamie, I'm afraid. He has to do more.
Jones. A fair bit of warning as Jones was heavily used and promoted in the previous GW. Shaw, Yound and Rojo are all coming back to train, while it remains to be seem for how long Lidelof will be "eased in" (aka the Miki treatment)
Leicester defense. We just can't see him keep a clean sheet against the league's best attack.
Chelsea v Everton
Beautifully timed tie for two of the most interesting teams of the season so far. Chelsea on the rebound of an emphatic, sod-off victory at Wembley, while Everton could have escaped with the 3 points at the Etihad if it wasn't for the killer instinct of Sterling (sic). Might as well be a 3-2 here, with both teams looking to score.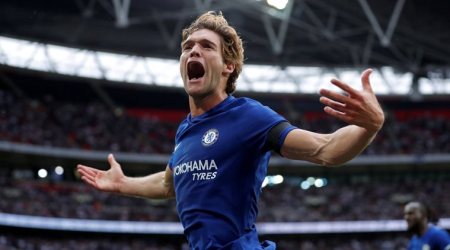 Screw defense. I'll just score a brace
DOs:
Willian (7.1): Looking lively but just lacking the vision (and intelligence) to see that final pass against Tottenham. We tip him to bag an assist to...
Morata (10.0): who could have also scored a brace at Tottenham. We got a feeling the Willian/Morata duo will do brilliantly in this tie. But the same goes for..
Rooney (7.5): 200 goals and counting. After retiring from International duty as well, this season will be a stellar one from our potato head.
Calvert-Lewin (5.0): English football's next best thing. Get on the hype train while you can still afford him. Seriously, what is is with hyphenated players lately?
DON'Ts:
Alonso. Stay cool, calm and collected if you don't already have him. A solid choice but no reason to panic-buy him.
Defenses. Stay away from both defenses in what could end up 0-0 as easily as 4-5
West Brom v Stoke
A Toni Pulis side at the top of the table. Yes, this is what football should be. This is what we, at fantasyopliktos, aspire to. Kick and run football. And kick some more. And then hoof it. Score. Easy as pie.
Robson-Kanu
scored yet another Pulis-classic goal against Burnely and we are really excited to see what else we will see from this admirable coach/saviour. Stoke will most definitely be up for it after trashing Arsenal and making a statement. There is also a nice little story with Berahino coming back to the Hawthorns
DOs:
Dawson (5.0): Just renewed and ready to go. We bet on him
Jese (6.0): Well, we are just stating the obvious, we know. Sorry.
Choopo-Moting (5.5): His appearance against Arsenal solidified his case to be on the starting 11. We feel he will be given a starting role this weekend as well. Also, he's hyphenated.
Phillips (6.0): Scored against Accrington Stanley in the League cup and could be proven to be part of the conversation for Toni this year.
DON'Ts:
Berahino. Still hasn't finished a match.Also, with Jese at the same price, no reason to waste any funds here
Rodriguez. He also scored against Accrington Stanley, but it is just not enough to convince us that he is worthy of our suggestion. He seems to be on a freefall at the moment.
Liverpool v Arsenal
Also known as "the Clash of no defenses", this will be a high-scoring tie. We've also made a more excessive analysis of this tie, in our
LFC Perspective
series. Rumours that Klopp has agreed with Wenger to field no defenders were dismissed as ridiculous. Or where they? With Sanchez set to make his debut for the season and Liverpool coming back from European duty, it will be interesting to see if we see the first toll of the fixture congestion take its toll. Palace almost nicked it last week. Arsenal will be a much much tougher test this time around.
DOs:
Firmino (8.5): Top 3 transferred out forward? Against this Arsenal defense? In a tie that hasn't finished goalless in 19 years? Get a grip you bet-wetters!
Oxlade-Chamberlain (6.0): In spite of his points output, he's had a good start to the season and we can see his pace causing problems to the Liverpool mess that they call their defense (hey, it rhymes!). Also, he's hyphenated.
On to FWDs

#FPL #GW3

Most transf OUT:

Vardy 115,168

Kane 102,085

Firmino 93,412

Most tranf IN:

Chica 348,784

Lukaku 155,686

Rooney 119,994

— FPL Dabbler (@theFPLdabbler) August 24, 2017
DONT's:
Sanchez. Pick Alexis only if you are a huge risk taker. He hasn't played a competitive game in quite some time. On the other hand, even if he's subbed on, the likelihood of him scoring equates to the possibility of him managing to get a shot on target. You've been warned.
Defenses. Koscielny will most likely be back so perhaps Kolasinac might be shifted, no clean sheets for the Arsenal defense so far, while Liverpool have 1 clean sheet in 4 competitive matches. If you're feeling venturesome, we suggest to pick up Matip (5.5) at your own risk as we have this hunch that his runs will eventually be rewarded
Spurs v Burnely
What a ghastly weekend was that for Spurs. Resorting to
play drums
through the Wembley PA system in an attempt to create anything resembling an atmosphere, to losing to a Chelsea side coming to Wembley as big underdogs, to having to sign Own Goal since he now is his top scorer in Wembley. We bet them to give Burnley a spanking now, to make a statement of intent. We still consider them favourites to get top 4 and perhaps have a shot at the title, but we need to make sure that their home form is not much affected by their move to Wembley.
Really mate?
DOs:
Kane (12.5) / Alli (9.5) / Eriksen (9.6): Yes, we know, we're not overly pioneering in our suggestions here, but what can we do? We back Harry to break the August curse against Burnley after we had a chat, a pat on the back and gave him an inspiration article to read
Gudmundsson (5.0): Olaf and Eidur are proud that hardworking, tough, with a pinch of finesse keep coming out of the Icelandic ranks. Johann Berg is one of them and is tipped as the 5-range midfield for you
— fantasyopliktos (@fantasyopliktos) August 22, 2017
DON'Ts:
Burnley defense. They are in for a spanking.