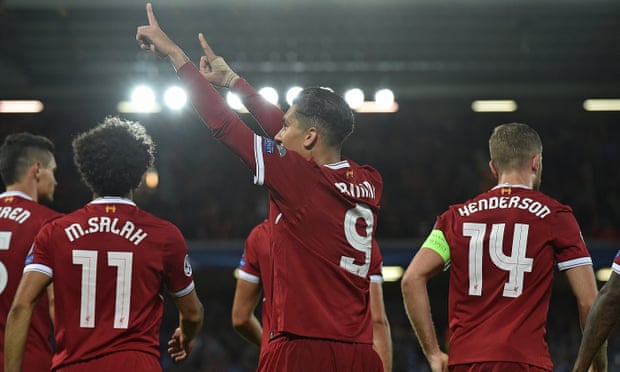 "This is Football" screamed Jurgen Klopp to the Anfield Main Stand after Emre Can netted the third Liverpool goal of the night against a lost and overwhelmed Hoffenheim side. That was football indeed and the fluidity, pace and composure of his men
screeched of class and determination. He was still reminded, however that his side's downfall will not be its potent attack. I will be his defense, when Uth scored minutes after entering the match as substitute. Liverpool's free-flowing football has been a signature since Rodgers took over, with last year's Liverpool taking it to the next level. The signs are even better so far this season, but having kept one clean sheet in 4 competitive matches will always remind Liverpool that they need to plug their defensive holes if they are to have a successful season.
/r/punchablefaces
Next up, Arsenal. It is always exciting to play Arsenal. They always play proper football. Almost too proper for their own good sometimes, but it is to be respected. This season has not started ideally for them. Having also their star man on the sidelines (for whatever reason), they had their work cut out in the opening fixture against Leicester, while managing to lose at bet365 stadium in spite of having a staggering 78% of possession (mind you, with only 6 shots on target).
Say what you want about his coat, his sides always play football
We can see a very entertaining game on Sunday. Both teams will go full throttle as there really is no point in keeping back. Liverpool vs Arsenal, at Anfield, haven't produced a goalless draw since 1998. A tradition that will most likely be extended after this fixture.
For all the talk about Coutinho and his importance to the team, which is indisputable, we have seen some players stepping it up and taking advantage of the Brazilian playmaker's absence. Mane has started this season as a man possessed. His workrate was always admirable, but this season he seems much more confident on the ball and willing to take the team on his shoulders. I would say that he is the first name on the team sheet, but he is not. Firmino is. His intelligence and vision is out of this world. He seems to have a deep, fundamental understanding of the tactical aspects of the game, his pressing astute and to the point. Combine all this with a brilliant technical (but never yapping) ability and you have your self Liverpool's best player at the moment. Including Coutinho. Also, his goal celebrations are always mad.
You crazy bastard
In FPL terms, 9/11 of the team to be fielded is almost certain, barring any last minute injury. It remains to be seen if Robertson will be picked at left back and whether TAA will keep his place. We will refrain from suggesting any Defender from either side as this will be a high-scoring tie. We do suspect, however that Matip's (5.5) runs in to the box will be rewarded sooner or later. Out of the front three of Liverpool, it always is a guess game, but Firmino (8.5) is always somehow involved in the goals. Sometime his involvement is FPL-rewarded (assist, goal), sometime not (diagonal run). We suggest picking him as the safest and cheapest option to Mane (9.5) and Salah (9.1) (although from different positions).