He walked down the last meters of the pavement in Windmill lane and turned right to face the house. A two-storied typical English house. A white entrance door on a brick wall with a large window frame on its left. He unlocked and entered.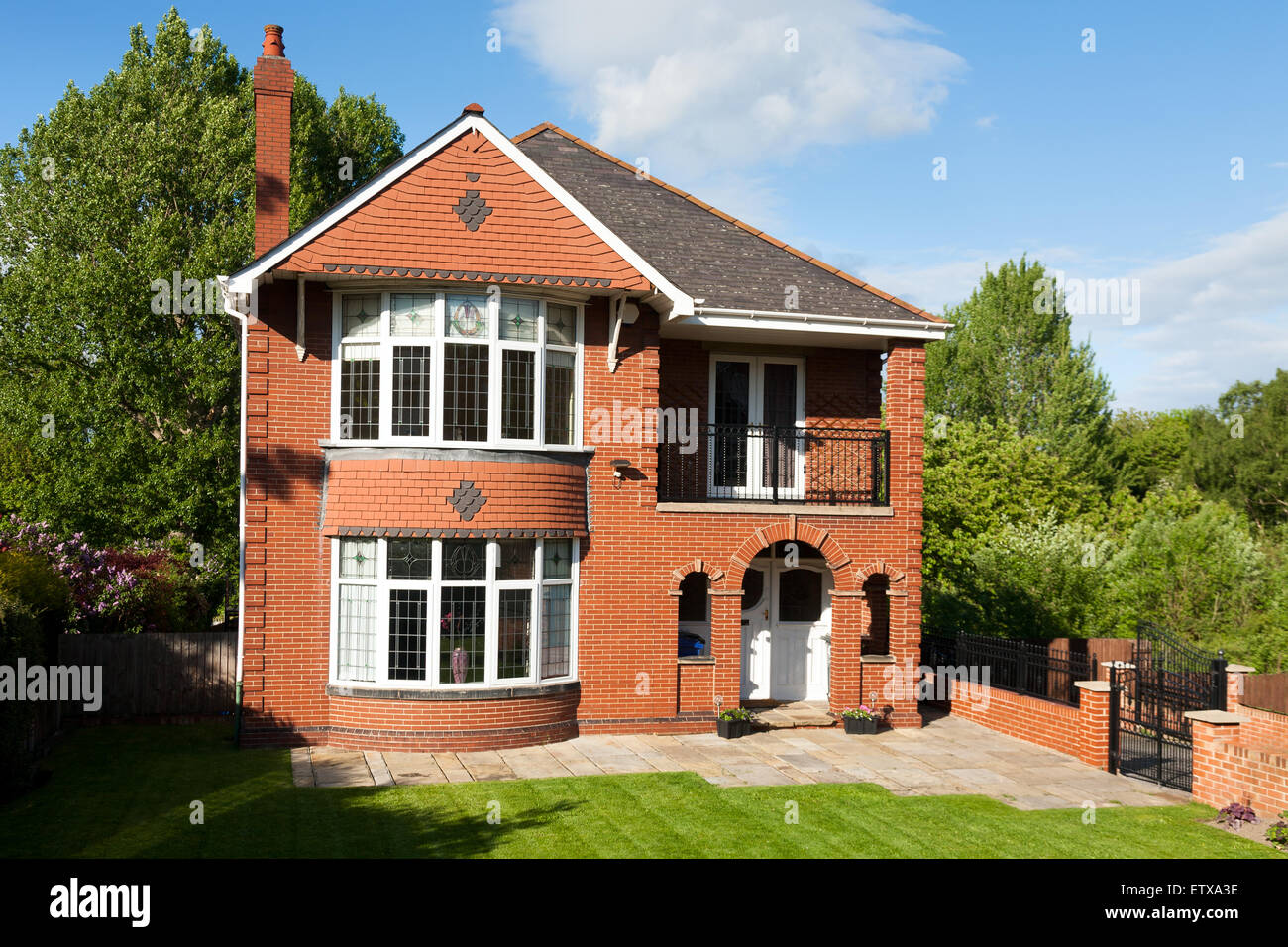 He layed his Tesco bags on the table facing him.
"Here's our shopping" he mumbled to himself. "Hope I didn't forget anything"
He took his coat off, glancing the mirror opposing him from time to time. He giggled and placed the coat on the hanger next to the entrance door. He took his shoes off and put on his brown slippers. "Oohh" he exhaled as he was putting them on. They felt so cozy. 7 pounds well spent.
He took a plastic bottle of milk out of the bag with his right hand and the bag was empty. He grabbed the bag with his left and crushed it into his fist. He walked to the kitchen, dropping the bag in a drawer as he placed the milk on the kitchen table. He took a glass off the cupboard and filled it with mik. "Yummy, yummy!" He whispered. He felt so happy. He turned to his stash in the far left corner of the kitchen, he opened the cupboard and took a box of butter cookies out. He opened the box and placed two cookies on a small plate he had taken from the cupboard after placing a napkin on in.
With the glass of milk on his left hand and the cookies on his right, wearing the comfortable -heavenly perhaps- slippers he skidded off to the living room. "Oh my, oh my!". It was hard to keep his excitement. He was waiting for this moment since he woke up. His daily ritual. Retirement was pure joy. He sat on his gray armchair and placed the milk and cookies on the coffee table. He sat placing his feet -still in the slippers- on the stool in front. He turned the television on with the remote and his favorite TV show was on. He was glowing with happiness.
He was about to take a bite of his butter cookie when something started vibrating and ringing on his pocket. He was startled. It took him a couple of seconds to realize it was his mobile, but when he did, he quickly placed the cookie back on the plate. He looked at his phone's screen. "Steve P" it read. He clicked on the green button and placed it on his left ear.
Hello?
Bournemouth v Brighton
Nasty start for Bournemouth so far, who -along with Palace- are pointless so far. Eddie Howe's side have a chance to get back on winning ways or they'll start being a part of a conversation they really do not need at the moment. Brighton made their first -impressive- win of the season against a seasoned side like West Brom and come in to this tie largely without pressure. Our motto for this match? "All hail the King!".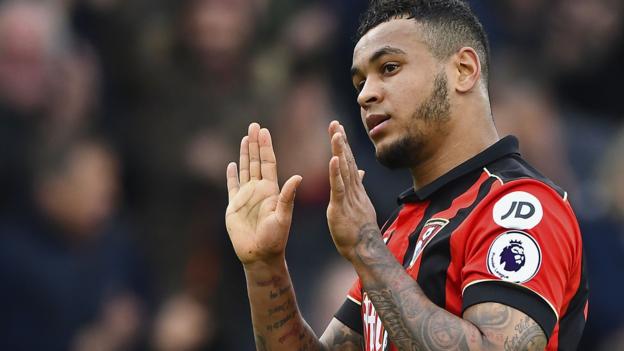 It's about this big
DOs:
King (7.3): All hail the King. Ask and you shall receive. We expect Joshua to run over the Brighton defense, a perfect time to pick him with his price dropped.
Ake (5.0): A nice, cheap and (why hide it) pretty option for cheap clean sheets
Groß (5.4): 2 goals and 1 assist for the german powerhouse against West Brom and his price will not be that low for too long
DON'Ts:
Defoe. Is it time to call quits in a glamorous career for Jermaine? Is THIS the end? We think not, but no reason to risk it eh? Finishing one match would be a good start
Brighton Defense. They will limit down this week. Stay away.
Crystal Palace v Southampton
Southampton have started their season rather poorly. With 5 points after 4 matches, they are far from where they aspire to be. Who better to face after a bad start than the bottom feeders of the League, right? Wrong! Enter, Roy Hodgson.
— Crystal Palace F.C. (@CPFC) September 12, 2017
Pinch me and call me Charlie! Roy is back, baby! This is the Roy Stop ladies and gentlemen. We have proudly warned against those foreign new tactics that Frank-whats-his-name was pointlessly trying to implement in London. Roy Hodgson is back and lord have we missed him. We just can't wait to see this hound back in the trenches. To give Palace stability, 2 up-front and his tactics that have translated
"from Halmstads to Malmo, to Orebo to Neuchatel Xamax, to the Swiss national team"
. A clean sheet and a victory for Crystal Palace is all but guaranteed. In Roy we trust. After all, he
does
speak 8 languages..!
— Crystal Palace F.C. (@CPFC) September 13, 2017
DOs:
Benteke (7.8): The big man will be best suited for Roy's classical tactics. Kick it to the big guy and he'll take care of the rest
Fosu-Mensah (4.5): A cheap clean sheet. Like stealing candy from a baby!
DON'Ts:
Southampton. No way can they keep up with the Roy-Revolution. Sorry great Gabbi, see you next week!
Huddersfield v Leicester
Huddersfield is the blog's favourite second team so far and we are loving Wagner's work so far. They are performing above expectations and have surprised everyone. Their loss to West Ham United could have been avoided as the first goal was a deflection, but its onwards and upwards for the Wagner side. Leicester's Table position cannot be considered indicative of their performances as they've had a very tough schedule so far. We can see them scoring in this one, but that's about it. A very very open fixture.
DOs:
Mahrez (8.5): If you're a regular in this blog, you will know that last week we stood by Mahrez against Vardy but were not vindicated. We stand by our opinion and support the Algerian as we have proven that he is the most consistent attacking choice out of this Leicester side fantasy-wise.
Schmeichel (5.0): It's not that we believe he will keep a clean sheet, rather that he is the kind of keeper that can make 4-5 saves to earn you some points regardless (see Old Trafford, for example)
Ince (6.0): Van la Parra had his chance and he blew it as far as we're concerned. Ince is our new best friend from Huddersfield's midfield now. Should have scored at the Olympic stadium
DON'Ts:
Lossl. That was it for Lossl. He leaved his dream. You can now trade him and get that value back.
Mounie. Same for Steve. After the hype created in GW1, he has not much to show for. Get rid before the other managers wake up as well!
Okazaki. He does score the occasional goal, but long term he does not justify keeping him in your team. Also, it looks like he has lost his starting position
Liverpool v Burnley
Can he get over it ?
Burnley at home for Liverpool after being annihilated by City at the Etihand and frustrated by Sevilla for the Champions League. Just their cup of tea, right? Wrong, obviously. It looks like the City loss cost the Klopp side mentally, and you could tell at the Sevilla match. This match could go either way, but given how Burnley have fared against Chelsea and Tottenham, we very much doubt so. Add Liverpool's problems to break a parked bus to the definite "continental hangover" and Mane's ban and you have yourself a headline.
DOs:
Salah (9.1): This little bug of a player just never gives up. What he lacks in technique he earns in workrate and he has so far been reaping these rewards.
Firmino (8.6): He is having a hell of a season so far, although his missed penalty against Sevilla cost him mentally
DON'Ts:
Tarkowski & Mee. Avoid as we cannot see them keeping a clean sheet with Liverpool's quality at home
Moreno, Robertson, Gomez & TAA. Although it looks like Moreno has found his old form, Robertson is bound to rotate him from time to time. Also, TAA and Gomez seem to rotate at right back, and with Gomez's red card, he might be starting (later) more often in the PL
Come on, ask him out Alberto!
Newcastle v Stoke
This blog is a big fan of Rafa. We were worried about Newcastle's bad start to the season but it looks like they are finding their way in their return to the Premier League. The win at Southampton will do the squad wonders in terms of morale. Stoke, of course, is Stoke. The face of the
real
Premier League. A hardcore team that is tough to beat. We don't see many goals scored for either side, but -as Newcastle fans have learned-, in Rafa we trust.
DOs:
Clark (4.5): A cheap option for what we suspect will be a clean sheet.
Joselu (5.5): Jose Luis Mato Sanmartín (We're not joking, that's his real name!) scored in his previous start at St. James's Park and we don't see any reason he cannot repeat that feat against Stoke
Jese (6.0): With Jese finding his feet in England as time goes by, he is this year's bet.
DON'Ts:
Choupo-Moting. We have to admit, it was awkward seeing a player that we had instructed against picking scoring two past a Mourinho Defense. Touche. But, he's earned his share of points for the first half of the season, so we suggest against an impulse buy now.
Mbemba. Will be in the sidelines for a while. If you haven't already dumped him, you should.
Watford v Man City
One in the hole, you say?
Watford. 2 draws at home and 2 away wins. What can you say? An unexpected run so far that has brought them at the fourth place. Undefeated but they have to continue their good run against Pep and City that comes from a convincing win against Liverpool and an easy Champions League evening against Feyenoord where they scored in total 9 goals and conceded none! City faces difficulties to win in away games in Premier League so far but they have managed to do so by scoring in each game minimum 2 goals. Our prediction for the game is City grinding out a win that will establish their title-challenging credentials.
DOs:
Abdoulaye Doucouré(5.2): We believe in him and we are sure that he is the only one that can spoil the clean sheet of the meagre 250 million value defense of City.
De Bruyne (9.9): It looks like us telling Kevin of did wonders on his confidence. Back on the KDB Hype train we are!
Walker (6.5): A good choice for the highly-priced defenders range. Worth a punt with his roaming of the right hand side of the turf.
DON'Ts:
Richarlison. There was a bit of fuss after his performances at the first two games( 1 assist & 1 goal), but we do not believe that he can deliver such performances consistently.
Watford Defense. They will have their lives drained out by an on-fire City striking force. They will probably be missing Kiko Femenia because of head injury, who has been formidable the first 4 games and that makes it even more difficult to keep a clean sheet.
West Brom v West Ham
We do not want to brag but last week we mentioned that West Ham will do better and they duly delivered. They had not done really well the first three games but they had given 3 away games. Finally, they managed to get their first win against Huddersfield. This week, they face West Brom. A classical Pulis team. The Mourinho of the peasants! Solid defence, mastering the set pieces playing. We expect a goal-goal draw.
DOs:
Jake Livermore (5.0): He plays 90 minutes in each game with solid performances. We believe that it is the moment that he will participate at the making of a goal.
Ayew (7.0): Unexpected? Maybe, but we do not believe that he can be a bench player behind Carroll. Bilic knows his abilities and he will bring him back at the starting 11.
DON'Ts:
Hegazi. This bubble has burst. Expensive and he does not do as much as most people want to believe.
Creswell. He did one clean sheet the previous game. We expect the next one in October the earliest.
Spurs v Swansea


PG-18. This is be ugly. Keep minors away from Wembley and add appropriate signs in the entrance. Tottenham comes from a convincing win against Dortmund and Harry Kane is again on fire! It is a chance for Clement to rest some of his key players for the following weeks as there really is not much chance they can get anything from this.
In a fantasyopliktos first, this is the first game that we are not gonna give specific do's and don'ts
. You, our students, have the freedom to roam and make your choice from the spurs lineup, with
Ali
being the safest choice (with no CL footie for now). We expect 3 or more goals from Tottenham.
Avoid Swansea
like the plague.
Man Utd vs Everton
A very interesting game to watch. It is the first time that Wayne Rooney is playing against Man Utd as an opponent since signing for them back in 2004. He was the cornerstone of a team that celebrated 5 Premier League wins and a Champions League. The funny thing is that he left a bitter taste leaving Old Trafford since the fans and the media started accusing him of poor performances. For sure, he has a pont to prove! Unfortunately, the timing is bad. United plays really well since the beginning of the season and they have much more depth than Everton. Everton are facing United on the back of a thrashing from Atalanta 0-3. Other than Wayne, the alternative option for scoring against United, Sandro Ramirez still is at the process of improving his match fitness after his injury. Furthermore, Everton has played since the beginning of the season City, Chelsea, Tottenham, Stoke and now United. Talk about a tough start! We expect a comfortable win for the mighty Red Devils. Our prediction; 2-0.
DOs:
Antonio Valencia(6.5): ManU will have a clean sheet and he did not play against Basel midweek. He can always provide an assist with his accurate crossing ability.
Mkhitarian(8.4): He is a constant danger for any defence mainly with his moves and his assists. For two games, he has been silent. We expect him to do something more this game since Pogba will be absent and his team needs him for creating chances.
DON'ts:
Rooney
.
We do not see him scoring and he can even get a yellow card by wanting to show more aggression than is needed in such a game.
Everton Defense.
Manchester United
will definitely score against a more tired team with much less depth.
Chelsea vs Arsenal
The marquee matchup of the week. Both are coming from a home European game. Both lack depth in specific positions. Arsenal seem to be troubled in defense apart from this year addition Kolasinac. Koscielny is suspended, so we doubt they'll keep a clean sheet. On the other hand, Chelsea has no depth at the forward position. Their morale is high after a shaky start, especially after Tuesday's win against Qarabag (or what's their name). We expect a very narrow win for Chelsea. 1-0 or 2-1.
DOs:
Willian (7.1): In terms of Conte's team sheet, Willian, Kante and Morata seem to be the first names there. His value is reasonable and he can always score through a free kick (that is if David Luiz lets him!). Which brings us to...
David Luiz(6.0): Chelsea will probably not keep a clean sheet but we believe that he can score through a free kick or a header and he is always a key character in derby games.
DON'Ts
Kante. He is cheap and he plays all the games for Chelsea, but honestly as a midfielder how many assists or goals you expect from him in a season? 17,8% of the players have chosen him because he is a good football player for what he does he is not a good fantasy football player.
Welbeck. Do not fall at the trap! 3 goals in 4 games. We all know Welbeck, an average player that has been playing for many years in United and Arsenal and every year you expect something special, but not. His best years so far, he had scored 9 goals maximum with 30 and 25 appearances respectively. Already he has done the 1/3 of the part of the year. It is time to rest for a while.