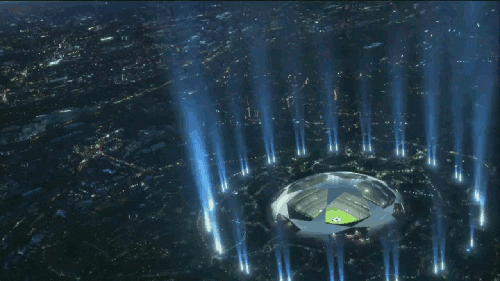 The first gameweek of the best football tournament of the world has just been completed.
This means that unfortunately UEFA champions league is closer to the end (!) for this season.
But we have to be strong, try to forget it for a while and focus on the next gameweeks.
We'll keep in our analysis the same logic as in our FPL articles, by proposing the best available options to follow and also suggesting players/teams to avoid, and additionally we'll provide an updated 'watch list' section for each group.
Group A
DO
-MU is on fire, destroying any other opponent team. We are strongly in favor of MU defense (
De Gea, Jones, Bailly, Valencia, Lindelof
). Mourinho needed one season to identify any weakness in his team and now MU is ready for a glorious season.
-
Lukaku
is currently the top forward in Europe. Coming just days after Jose Mourinho claimed his value has already doubled since his £75 million signing this summer, Lukaku's seventh goal in seven appearances served to underline the point.
Update 25/9
: He also scored against Southampton, 8 goals in 8 appearances...
-
Martial
is another option if Mou will decide to rest Lukaku, or if you cannot afford him and you would like to gamble.
-
Mkhitaryan
participates a lot in the way MU attacks and can provide points through assists to his teammates.
-We expect Basel to score against Benfica so
Ricky van Wolfswinkel
and
Elyounoussi
are nice options. Ricky is a goal scoring machine and Elyonnoussi is a very skilled attacking midfield, thirsty to prove his talent in UCL.
DONT
-Benfica's defense: almost everyone has scored against them during this season.
-CSKA has not convinced us that they can win or even score against MU.
WATCH
For the next gameweeks:
-Keep an eye on Benfica's attacking players:
Seferovic, Grimaldo
(defender with many attacking skills),
Pizzi, Salvio, Jonas
.
-
Vitinho
is by far the most dangerous player for CSKA's opponents.
Group B
DO
-Arrange with your friends to watch PSG-Bayern. Order pizza and beer on time so as to avoid any delivery delays.
DONT
-Our advice is to avoid adding any players from this group during this gameweek, as both games are open to any result.
WATCH
For the next gameweeks keep notes on these players and check their performance:
-
Sule
(VFM defender who also scores),
Tolisso
(3.5 shoots on target per game),
Alaba
(currently out with ankle injury),
Kimmich
(a multi talented player generating assists and goals)
-It is not a secret that PSG is aiming to become the next UEFA CH L champion:
Rabiot, Neymar JR, Cavani, Areola, Meunier, Kurzawa
are key players to watch.
-
Forrest
from Celtic can be an interesting option if you want someone else than
Sinclair
.
Group C
DO
-Nothing special, a gameweek just for hardcore UCL fans.
DONT
-Our advice is to avoid adding any players from this group during this gameweek, as both games are open to any result. Actually both can end 0-0, with 3 shots on target in total. If you are interested in hard games and tackling skills, you can also watch Uruguayan Primera División.
WATCH
For other gameweeks have in mind:
-
Alonso, Batsuayi
(as Morata will play mainly in the premier league matches),
Willian, Zappacosta
(is used as midfielder, not as defender, for more details check also our article on players in 'wrong' positions:
https://fantasyopliktos.blogspot.com/2017/09/how-to-cheat-uefa-champions-league.html
)
-
Atletico's defence
, especially
Felipe Luis
(can provide points also through assists)
-
Partey
(scored 6 goals during the last month, however most of then for Ghana)
Group D
DO
-
Dybala
is our suggestion for captain for this gameweek, at least for the first 4 groups.
Rugani
,
Matuidi
and
Sandro
can also be safe options for points.
-Without more comments, a video from 'history channel':
-We expect
Messi
to continue his scoring records. One way or another he'll find his way against Sporting.
DONT
-Sporting and Olympiakos will have to struggle a lot if they want to surprise the bookmakers.
WATCH
For other gameweeks:
-
Bruno Fernandes, Gelson Martins, Acuna
and
Piccini
are players of great value. They just have to prove it against Barca and Juve, two teams that can easily be in the UCL final...
-
Semedo
can provide a lot of points through assists.
Group E
DO
-As a veteran football player, during the last years my scoring ratings have significantly dropped. One reason is that I have some fitness and injury problems. I've discussed it with the rest of the team and our coach.
We all agreed that the only way to start scoring again is to arrange a match against Liverpool.
Promes
,
Pasalic
and
Rocha
are also having good chances during this gemeweek against Liverpool.
Update 24/9
: Promes will not be in the lineup...
-Mane
is also waiting for this match.
-Sevilla plays against the weakest team of the group. We bet on
Ganso, Navas, Nolito
and
Escudero
.
DONT
-Maribor
-Liverpool's defense
WATCH
For other gameweeks:
-
TAA
is cheap and can provide assists. Against Maribor we hope also for a clean sheet.
Group F
DO
-Man. City should win, to have also the ability to rotate in the 5th and 6th gameweek a lot of players.
Walker, Jesus, Danilo
and
Mendy
are VFM choices from the goal scoring machine that Pep has built.
-Napoli has no option other than win. They've lost against Shakhtar and then they'll play 2 games against Man. City. We propose
Insigne, Callejon, Koulibaly, Ghulam, Mertens
and
Reina
.
DONT
-Shakhtar and Feyennord
WATCH
For other gameweeks:
-Check
Marlo
and
Srna
from Shakhtar.
-
Joornstra, Boëtius, Berghuis
(Feyenoord) can provide some points in the next 2 gameweeks. Let's monitor their performance and form.
Group G
DO
-We have already mentioned from the previous gameweek
Jorge
,
Diakhaby
(the next Mbappe?) and
Falcao
(the 'safe' option).
-Our previous estimation was that
Tielemans
and
Ghezzal
would not play so much immediately. It looks that we were wrong and they are ready to contribute. Keep an eye on Yuri and his shoots.
-Besiktas surprised us against Porto.
Talisca
,
Özyakup
and
Quaresma
will now have an easier home match.
DONT
-Leipzig does not have enough experience in Europe, especially to play in Turkey, against Besiktas.
WATCH
For other gameweeks:
-
Forsberg
and
Kampl
are great players, they'll just need an opportunity to shine in UCL.
-
Aboubakar
and
Telles
(free kicks) are VFM options from Porto.
Group H
DO
-
CR7
is always a safe option for a CHL gameweek.
-De Camargo
is an option if you want to bet that Apoel can score against Tottenham.
DONT
-Dortmund VS Real is not the easiest match to predict.
-Last year Tottenham hasn't convinced us that is actually interested in UCL.
WATCH
For other gameweeks:
-Keep always an eye on
Pulisic, Sahin
and
Zagadou.
-Real Madrid can provide us many players who can earn points:
Varane, Nacho, Marcelo, Isco, Asensio, Ramos.
-
Davies, Aurier
and
Kane
are the safest options from Tottenham.
Good luck to everyone!
Note
: We'll update this post during the weekend based also on the latest news from the teams, stay tuned!